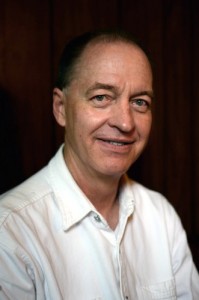 With almost 40 years of experience in engraving and jewelry design, L.S. Watson brings his expertise to the wholesale marketplace with the debut of his new collection called Minimal Surfaces.
His background includes working extensively with prestigious retailers such as Neiman Marcus to create high-quality jewelry for their discerning customers. His design expertise has resulted in commissions from the Centennial Olympic Games in Atlanta and The Metropolitan Museum of Art in New York.
Watson creates this dramatic new collection of jewelry using 3D printing technology; nothing is cast from molds. Each piece is finished by hand using traditional bench skills to ensure the highest quality.
---
Biography
1975 Bachelor of Science – Early Childhood Education, Florida State University
1978-1999 L.S. Watson, crystal and gem engraving.
After developing proprietary engraving techniques for engraving crystal and semi-precious stone the studio grew to fourteen full and part time employees. Further developments allowed 23K gold, white gold and various colors of dyed silver to be inlaid into both crystal and stone.
House accounts: Tiffany & Co., Cartier, Bailey Banks & Biddle, Black Starr & Frost , Lux Bond & Greene, Neiman/Marcus, Gumps, Geary's, Swarovski, Baccarat, Hadeland, Val St. Lambert, Hoya, Steuben, Iittala, Orrefors, Kosta Boda, Schott, Ceska and others.
Events, recipients: Grammy's Legends then Lifetime Achievement Awards, Billboard Music Awards, Sony Jazz Innovator Awards, NFL Player and Coach of the Year, PGA Player of the Year, Volvo Ocean Race, USA Open, Pebble Beach Open, Greater Hartford Open, WTA awards, NHL awards, MLB awards, 1984 World's Fair, rededication of the Statue of Liberty, restoration of Carnegie Hall, NATO Spy Plane Competition, 100th Anniversary of the Metropolitan Life Building, first graduating class of the Aga Khan Medical University, NCAA Coach of the Year, five US Presidents, dozens of Heads of State, and many other entertainment, sports celebrities and government leaders.
1994-1996- Atlanta Committee for the Olympic Games
Design and create bas reliefs, crystal engravings and decorative items, porcelain and jewelry.
1995-1999 Neiman/Marcus Christmas Catalog
1996-2012 Custom Engraved Stone Jewelry
Custom designed and engraved stone jewelry – classical cameos and intaglios – for designers and galleries in New York.
1999-2015 Washington, DC Public School system, early childhood educator.
2001-2009 Jewelry Designer, Metropolitan Museum, Department of Jewelry Reproduction
Design and produce intaglio engraved gemstone jewelry for retail and wholesale sales.
Museum Collections
Metropolitan Museum of Art, New York, NY
PGA Museum of Golf, Port St. Lucie, FL
Centennial Olympic Games Museum, Atlanta, GA.
Museum Exhibits
"Micro-Monuments"
Salzland Museum in Saxony-Anhalt, Germany.  Winter, 2015-2016.
Harvard Center for Hellenic Studies, Washington, DC, Summer-Fall, 2016.
"Monuments"
Montgomery College, Silver Spring, MD, Fall 2016
2015 – Present, Minimal Surfaces Jewelry and Sculpture
Design and production of desk top sculptures and the Minimal Surfaces Jewelry collection.


Have a question? Contact L.S. Watson